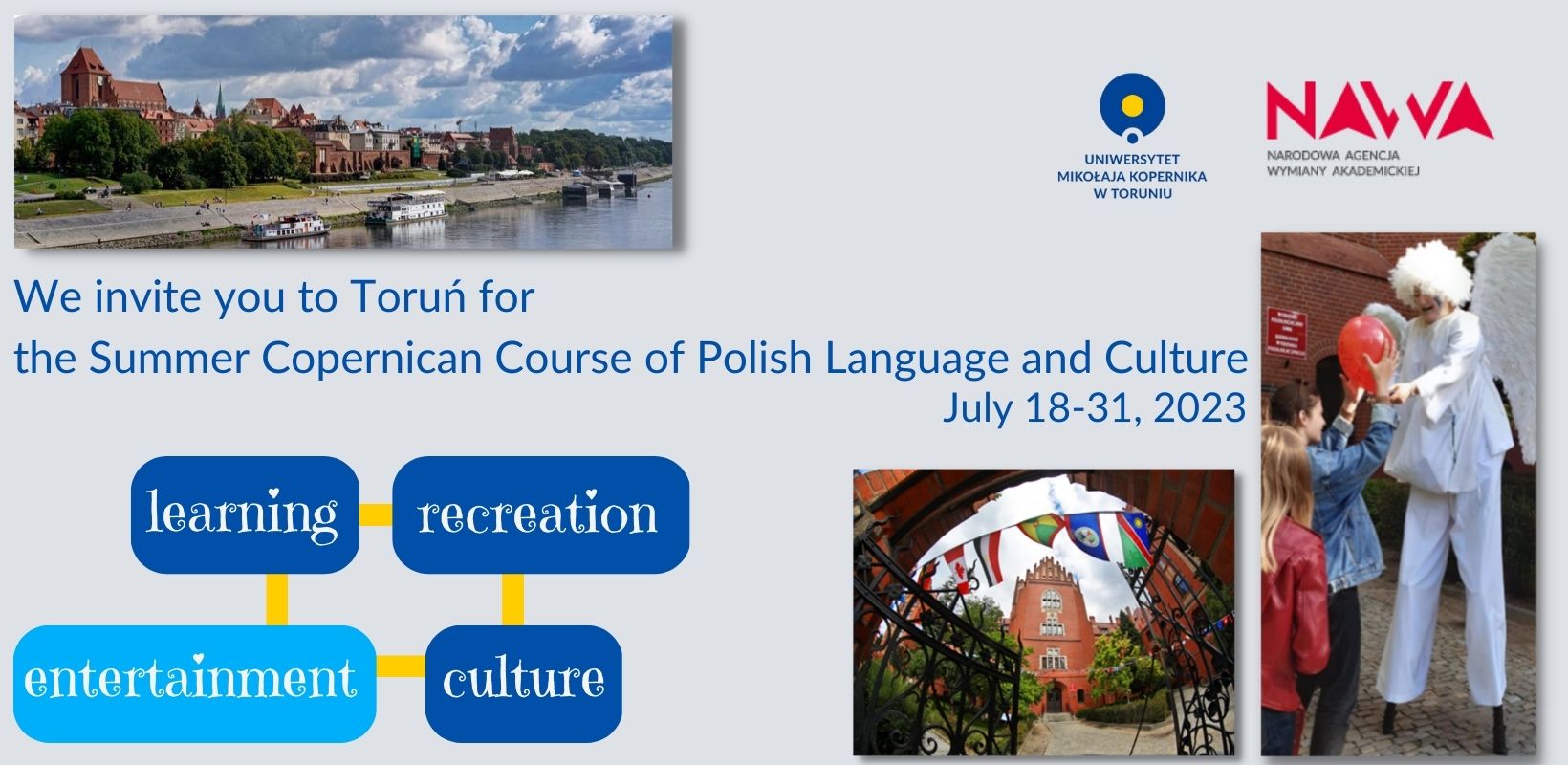 The course in Toruń will last 2 weeks (18-31 July 2023), and will include practical Polish language learning, including phonetic workshops in a laboratory, lectures on Polish history and culture, museum lessons, film classes, dance and theatre workshops and other integration activities, such as two excursions: to Gdańsk and Bydgoszcz.
The course, activities, accommodation and meals are free of charge. Participants cover travel costs and the cost of obligatory medical insurance.
Those invited to participate in the course - according to NAWA guidelines - are:
students of foreign universities,
academic teachers of foreign universities,
who are foreigners or hold dual citizenship (Polish and citizenship of another country), for whom Polish is not the first language, who do not study, are not employed and do not live in Poland, and who speak Polish or English at a level of at least B1, which means that the course can also be attended by people who are just beginning to learn Polish :-)
Applications for the course will be accepted until 30 May 2023. Please send your application form and feedback/reference letter from your home university to skjpo@umk.pl.
NAWA Summer Courses are funded by the National Academic Exchange Agency.
Additional information on NAWA courses organised in Poland: